Terra Bamboo is the bamboo plantation, management, and distribution provider of choice across the southeastern United States. We are committed to innovation, the environment, and technology driven standards.
Our goal is to deliver ever higher levels of value to our customers. We provide a large array of product choices matching every customer need, including consultations on large-scale bamboo plantations. A bamboo plantation requires minimal capital investment and builds upon the skills of local farmers and foresters. Bamboo trees are highly efficient and all parts of the tree can be used, including the shoots, the leaves, and the branches. In addition, the plantation itself provides for the bamboo processing. Our commitment to environmental stewardship is evident throughout our business. Terra Bamboo leads the industry in innovation and product solutions.
Terra Bamboo is situated on hundreds of acres of gorgeous countryside dedicated land for bamboo growing. We specialize in cold hardy, drought tolerant, timber (greater than 3 inches in diameter) bamboo that once planted never has to be re-planted and can be harvested annually through sustainable crop management.
While easy to plant and grow, bamboo needs to be handled differently than plants most USA gardeners are familiar with. Contact us with any questions you have regarding bamboo.
Terra Bamboo Highlights: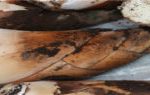 Edible Shoots
Poles of all sizes
Plywood (3-ply, 5-ply, 7-ply)
Countertops (custom made)
Home Decor
Interior (veneers, staircase trim, staircase railings, custom mouldings up to 45′ in length)
Exterior (WPC – wood plastic composite decking made with bamboo fibers that enhance the strength and extend the life of your project)